Former Liverpool captain Steven Gerrard has recently made a stark comparison between to of his former teammates and former Reds strikers Luis Suarez and Fernando Torres. The two strikers are widely regarded as two of the best and most prolific front men of their generation and there's quite a number of reasons to not argue against that. However, the Uruguay international striker and the former Spain international star have randomly sparked arguments among fans about who was a better Liverpool front man.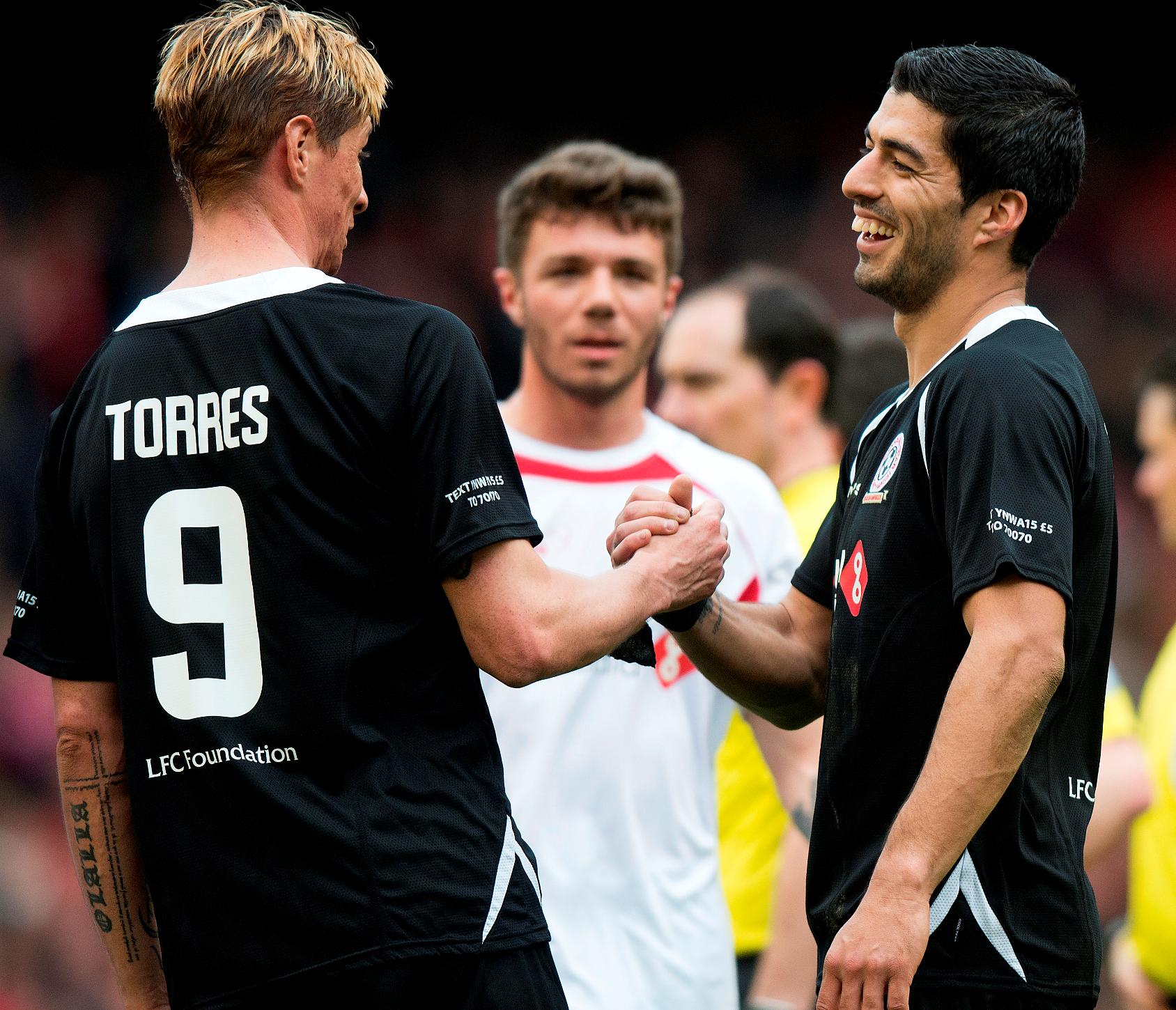 While a lot of people believe that Torres was the better striker in his prime, most of the Reds fans are of the opinion that Suarez was more prolific and deadly in the box. Gerrard, who was the captain of both players during their tenures at Anfield, has now stated that he would take Suarez over Torres, stating two reasons for his choice.
Gerrard's first reason is that Suarez spent a longer period at Liverpool before leaving the club than Torres. While Torres played for Liverpool for three and a half seasons between 2007 and 2011, Suarez played for a longer period, joining in the same hear Torres left, and played for the Anfield club till 2014.
Suarez played in as many as 133 games for Liverpool and scored 82 goals. Torres, on the other hand, made 142 appearances for the club and found the back of the net 81 times. The second reason Gerrard gave to back up his opinion was that while Suarez left the club and moved abroad to join Spanish La Liga giants Barcelona, Torres decided to join Liverpool's league rivals Chelsea.
It was always going to be a problem for Gerrard seeing Torres play for the Blues and he revealed that it was something he really didn't like.