Manchester United legend Rio Ferdinand has recounted how Fernando Torres usually leaves him with a bloodied foot during the Premier League games with Liverpool. Ferdinand talked about Fernando Torres and Liverpool while he was reviewing the league clash between Liverpool and Manchester United this week on his FIVE YouTube channel.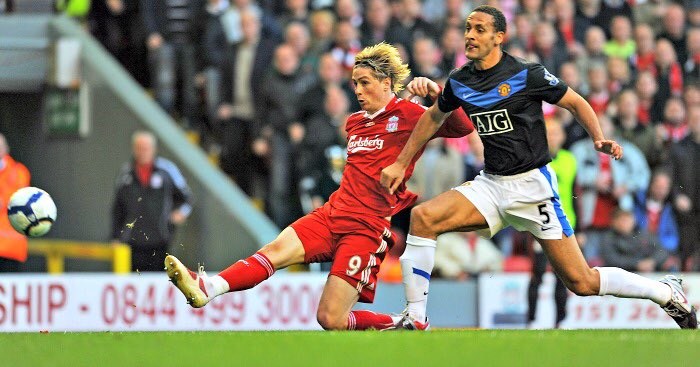 Ferdinand reviewed the game on his channel on Wednesday as he criticised the current crop of Manchester United players for their lack of fight and desire during the game which ended in a 4-0 defeat. According to him, Liverpool were some levels behind Manchester United during his time at Old Trafford, but it counted for little as the Reds showed fight and character always to try and get a result against the Red Devils. He went on to to talk about Fernando Torres and their duels together and how he usually needs treatment at the half-time break after the Spaniard has stamped on his foot during the game.
Ex-Manchester United central defender Ferdinand admitted that the current Liverpool players are better than their Manchester United counterparts in terms of quality, but they didn't show any fight or desire that was shown by the Liverpool team that was inferior to the Manchester United team during his time. He said that Liverpool team never made it easy for them despite the fact that they had more quality.
Ferdinand and several Manchester United fans were disappointed at the way it was easy for Liverpool to see off their team thanks to the brace from Mohamed Salah who was able to end his wait for a goal from open play. The Egyptian had not scored from open play for several weeks until the Manchester United game. He provided two goals, while fellow forwards Luiz Diaz and Sadio Mane were also on the scoresheet for the Reds.